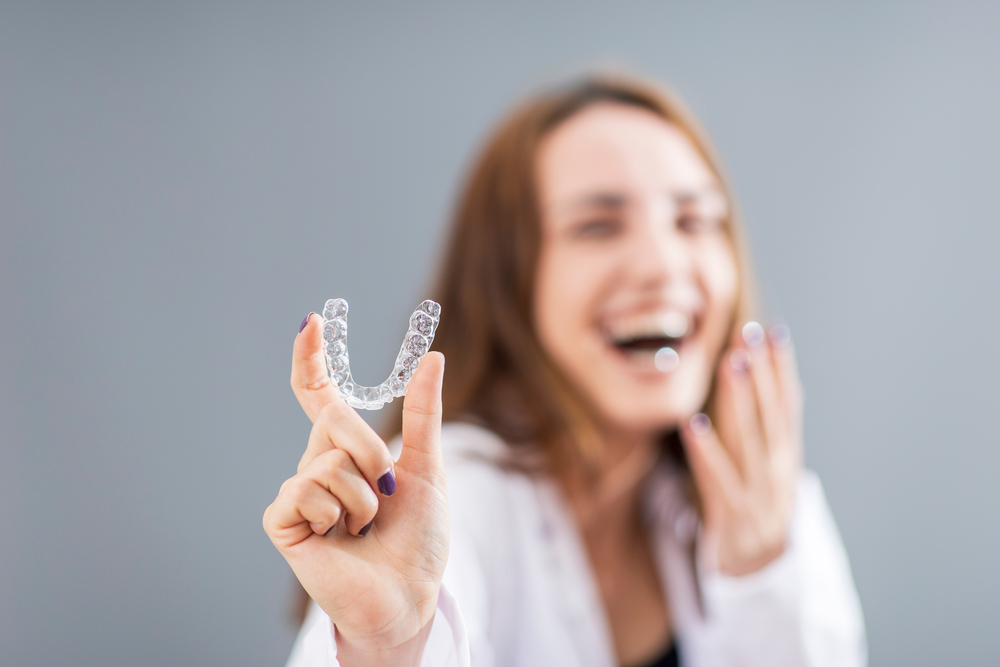 What to Expect with Invisalign in Anaheim CA
The Invisalign system is an alternative to braces that provides you with a virtually invisible way to straighten your teeth and improve the appearance of your smile. The treatment takes between six months and two years, within which time you can correct protruding teeth, crowded teeth, open bites, overbites, underbites, and/or gaps, all without anyone noticing that you're wearing a dental appliance.
Custom Orthodontic Treatment
No two orthodontic dental cases are the same. With advanced Invisalign technology, teen and adult patients can enjoy a unique, customized teeth-straightening solution that is more precise and designed to keep the teeth moving into the right position discreetly.
Here're the basic steps:
Step 1:
The treatment begins with a scan or impressions. The orthodontist takes photographs, x-rays, and impressions of your teeth in order to make a custom treatment plan.
Step 2:
Digital treatment planning. As a modern approach to straightening your teeth, your clear aligner therapy is planned using CAD/CAM technology. The orthodontist uses an intraoral scanner to create 3D models of your teeth, which are arranged to replicate your bite on a computer screen. Each tooth is then individually moved – on the screen – to adjust your bite and create a plan for your actual dental treatment. This essentially helps to create the path of least resistance to move your teeth to the desired position, even before your treatment begins, which increases the success rate and reduces treatment time.
Step 3:
A series of custom aligners will then be fabricated from a lightweight, transparent plastic material to fit your teeth perfectly. Each aligner is slightly different, so you'll be expected to change them every two weeks as your teeth gently move into the desired position and improve your smile.
Schedule Your Consultation
To find out more about the Invisalign system and whether it can be used to fix your orthodontic issues, please visit your orthodontist for a free consultation.